Technology Trends
Technology Trend 1 of 5
Health tech goes mainstream
The MedTech trend is still emerging, but in the near future, the niche practice of personal data tracking will become completely mainstream. We will all wear devices that capture detailed and personalized health data, measuring heart rate, blood glucose level, blood pressure, and more. Trusted doctors will have access to that data, giving them more information on which to make solid diagnoses, and we will understand the inner workings of our own bodies more intimately.
With projections from the United Nations estimating that 1 billion of the world's adults will be obese by 2025, the imperative to lead healthier lives has never been greater. The hope is that "MedTech" can help change people's mindset and behaviours, in the same way that other digital technologies have.
The culture of medical trials, academic papers, and government intervention does not sit well with the tech startup culture of rapid prototyping and embracing failure. However, changing legislation in many countries is gradually allowing for innovation from MedTech startups, removing bureaucracy whilst strengthening safety regulations.
There are commercial applications, like the US National Football League using RFID sensors (like those in contactless bank cards) to track the movement and performance of their athletes. Simple applications, like patients presenting FitBit data to their GPs for analysis. Social applications like Doximity, providing a secure and professional social network for MDs in the US. Life saving applications like Glooko, using mobile, cloud, and data analytics to improve diabetes care.
As in all industries, huge amounts of data is not hard to obtain. The challenge is drawing meaningful insights from the data. That will be the issue that the MedTech industry will have to solve in the near future.
Reflect
Could you benefit from taking control of your activity data? Check out the free apps on your Apple or Android device. Track your movement for a couple of days and see what the data shows. What insights can you draw? How might you change your behaviour to be healthier?
Additional Reading(click icons to view)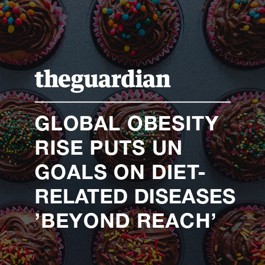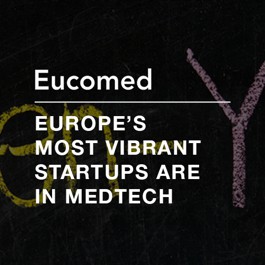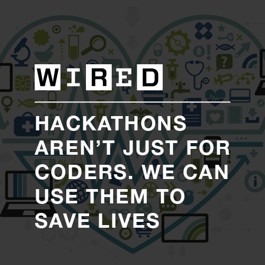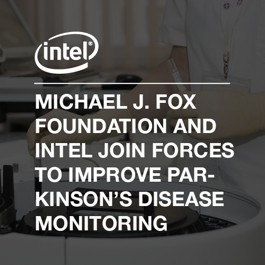 Pioneers(click icons to view)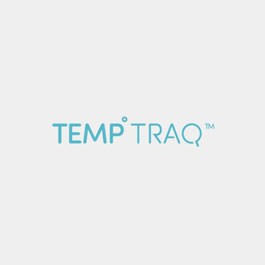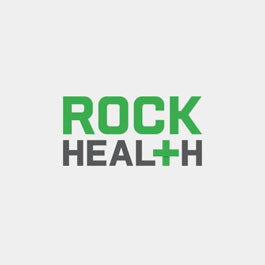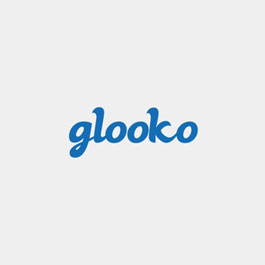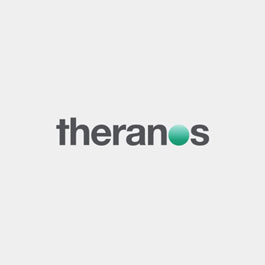 Technology Trend 2 of 5
From blended to virtual reality
Virtual Reality (VR) as we understand it has been around since the 1970s. An immersive multimedia experience that attempts to simulate physical presence. However, it is only in the last few years that the power and affordability of VR technology has opened it up to smaller developers, and this has kickstarted innovation.
The Internet has already redefined relationships and communication. Imagine what is going to happen when we can all have immersive sensory experiences as easily as we now have video calls. VR will challenge our understanding of reality, and everyone will be able to get involved. Sales of head-mounted displays for VR are predicted to rise from 250,000 to 39 million in the next 3 years. Their growth will be faster than the iPhone.
Their obvious application is in the video game and entertainment industries, and this is where the initial growth will be over the next few years. Oculus Rift, Microsoft Hololens, Valve/HTC Vive, and Sony Morpheus are all launching 2015/16, aiming to compete for the best games and content.
But with Facebook's purchase of Oculus Rift for $2 billion in 2014, the future for VR seems more social. Imagine putting on your VR headset and walking through your sister's wedding photos, or reliving that party from University in terrifying 3D.
As head mounted displays get smaller (and maybe disappear) we will see VR become much more a part of everyday life: collaborating with colleagues across the globe; a fire safety demo at your new job; trying out new clothes online; training to be a surgeon; designing a new car.
Reflect
VR is a trend well on its way to becoming a massive part of our daily lives. Think about your own industry. How might it benefit from VR technologies? How might it be disrupted? What can you do to prepare for the near future?
Additional Reading(click icons to view)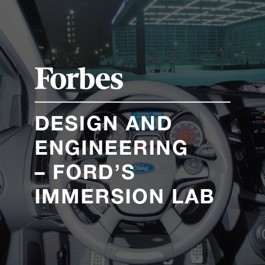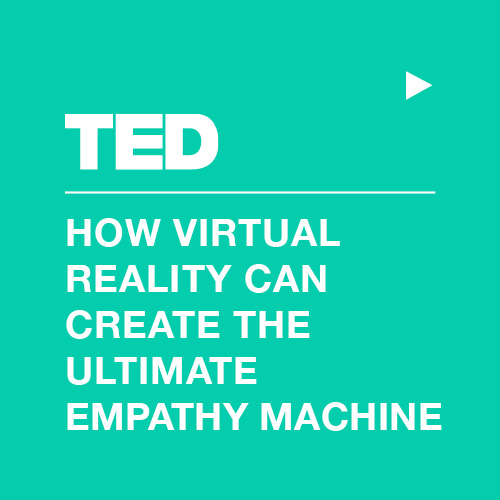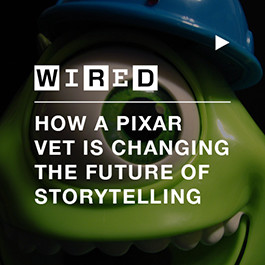 Pioneers(click icons to view)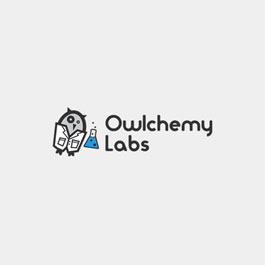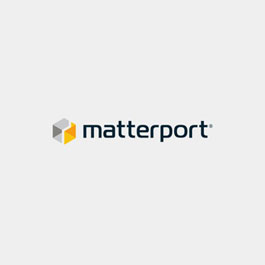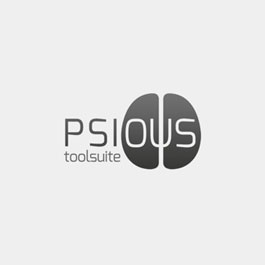 Technology Trend 3 of 5
Artificial Intelligence and the efficiency movement
Stephen Pratt of IBM said this year:
"Before long, we will look back and wonder how we made important decisions or discovered new opportunities without systematically learning from all available data."
The next decade is going to see widespread application of artificial intelligence (AI) and cognitive computing in the business world. Anyone who doesn't take advantage of this trend will be left behind. The amount of VC funding going into AI startups has leapt from $70 million to $300+ million in the last two years.
When we see the word "AI", it's easy to think about HAL in 2001, or the Steven Spielberg film with that kid from The Sixth Sense. We're not talking about that. We're talking about intelligent algorithms that automate low-level cognitive tasks and execute high-level computational tasks. They do this so that humans are empowered to make smarter decisions and tell more compelling stories.
You might already use Google Now, an intelligent personal assistant that gives you information before you've even requested it. Or Uber, whose intelligent routing system enables you to grab the driver nearest to you, when hundreds of people in the area are trying to do the same.
Over the next few years AI will replace huge areas of human labour. But this has always been the case with new technologies. The labour market will adapt, people will have to learn new skills, and the cycle will continue.
Reflect
Think about the effect that automation and artificial intelligence will have on your industry. What are the opportunities that might arise from outsourcing low-level tasks to computers?
Additional Reading(click icons to view)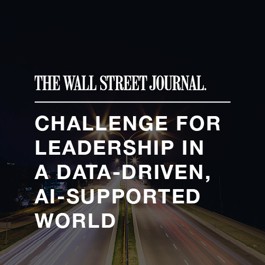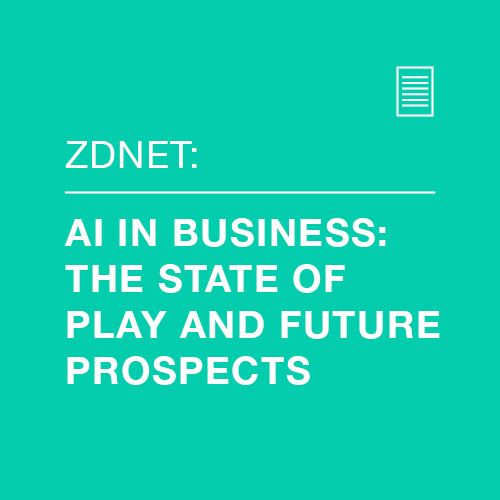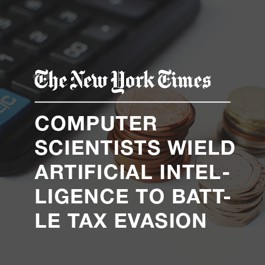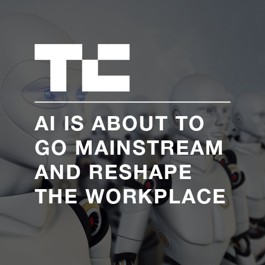 Pioneers(click icons to view)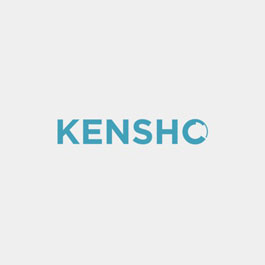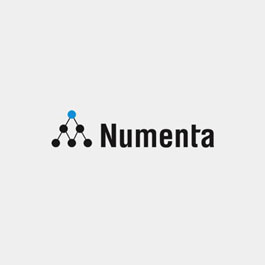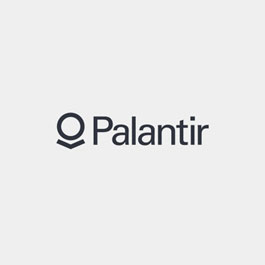 Technology Trend 4 of 5
Disappearing Tech
Since the proliferation of smartphones and tablets into our daily lives, our interaction with technology has been dominated by screens. This trend will see those screens disappear, or at least diminish in importance, as our interactions become invisible. Products and services will be seamlessly integrated into normal behavioural patterns. Far ahead of last edition's Wearable Tech trend, in the future we will barely know we're using "technology".
Think about Apple Pay. You hold your phone near a card machine, and a buzz confirms payment. But why can't your phone talk to the cash register as soon as you walk into the cafe, telling the barista what your usual order is. Then you can walk away with your delicious cappuccino and your phone still in your bag.
This trend is all about freeing us from the burden of physical things. Google Docs already allows us to do this. It doesn't matter what device you're using, you log into your Google account and everything is there, just how you like it.
Imagine a world where that was commonplace. Your rental car set up just how you like it; your coworking space in Berlin laid out to your requirements; your in-flight entertainment system showing Game of Thrones on the trip back home. A smart network of devices and services that provide value by delivering useful services grounded in your needs and goals.
Disappearing tech, or invisible design, or frictionless user experiences, are coming. In the future designers and developers will have realised that the best interface is no interface. We are obsessed with screens and digital interfaces, instead of engaging with the world around us in meaningful ways.
Reflect
How are you using invisible tech today? What are the screenless interfaces that you engage with on a daily basis, and how do they add value? Take a moment to think about the future. What kinds of things would make daily life easier, cheaper, or simpler? How might they work as screenless interfaces? Google them. Maybe a solution already exists.
Additional Reading(click icons to view)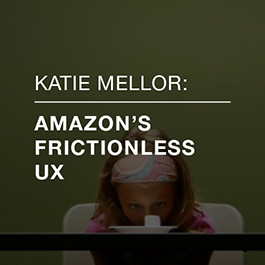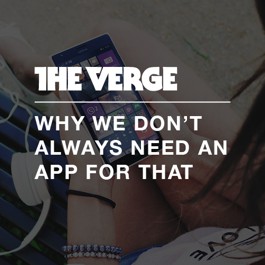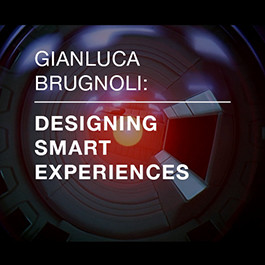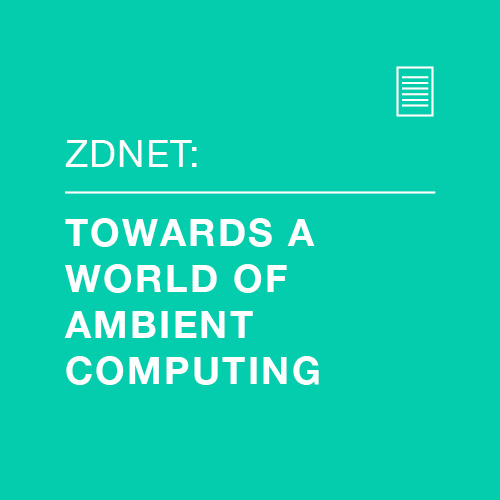 Pioneers(click icons to view)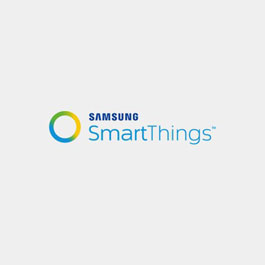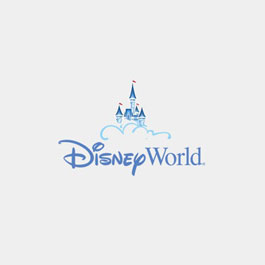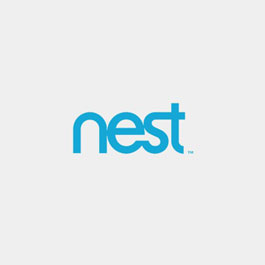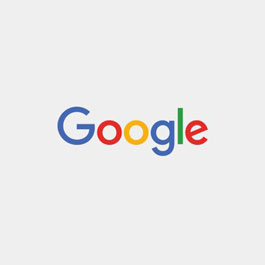 Technology Trend 5 of 5
Purpose driven tech
The world is still largely driven by commerce and the profit motive. The advertising industry as a key element in the global capitalist machine has trained us to want more and more stuff. Alongside this, the demands that we place on the global technology industry to produce more smartphones, tablets, laptops, and smart devices are increasing. It took 27 years to reach the milestone of 1 billion PCs in the world, in 2007. It only took another 7 to hit 2 billion in 2014. Demand for smartphone production has grown even faster. Hitting 1.2 billion sales in 2014.
With this abundance of communication and tech there has been a shift in the last few years. People want to engage with products and services that serve a greater purpose or meet a specific need. As this trend continues, the brands and companies who live and work according to a clear, positive purpose, as well as providing high quality services, will succeed.
Many current purposeful business solutions focus on solving small problems, but problems nonetheless:
As ordinary consumers we have a choice as to how we spend our money. There is no excuse for not knowing which companies are aiming to make the world a better place, and which aren't. We can choose spend our money purposefully.
Reflect
Think about purpose in the context of your own work. What problems are you helping your customers to solve? What needs are you fulfilling? How might you become a more purposeful company by focusing on these things?
Additional Reading(click icons to view)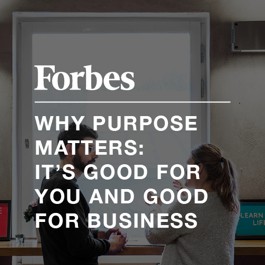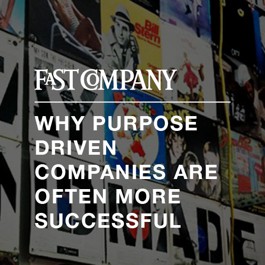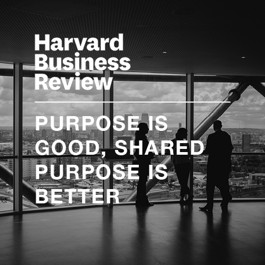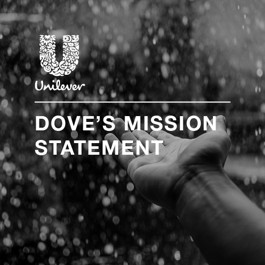 Pioneers(click icons to view)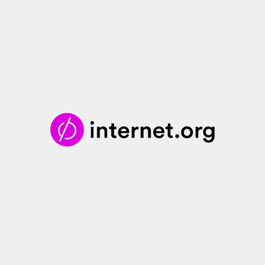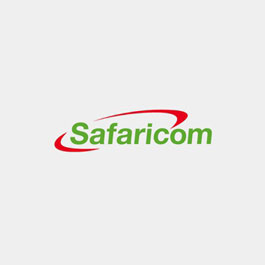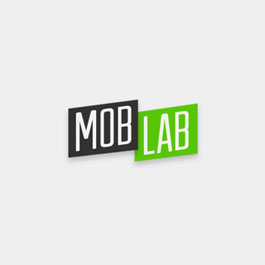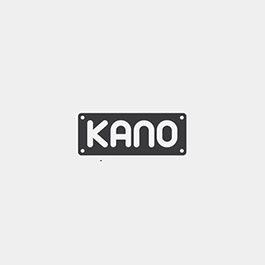 Previously published technology trends
When the mayor of New York City pledged his intent on Twitter, along with thousands of others, to learn to code, it signaled the mainstream arrival of the 'Learn to Code' movement. This shift in the zeitgeist has caused a surge of initiatives and business: from grassroots campaigns for early programming skills for kids, to a boom in Ed-tech startups offering free online courses from top universities. As we quickly move into a world where everything is digital and connected, the ability to make and manipulate digital things is increasingly essential. It's no longer good enough to have decent Microsoft Office skills and a polite telephone voice; the tools for communication and creation have changed, and we need to keep up.
Not all of us need to learn how to code, but we could all benefit from gaining a basic understanding of how digital technologies work, and learning the vocabulary that goes along with that. The beginner-level HTML and CSS class on Codeacademy takes just 7 hours to complete. Put some time aside each week to go through it. Then challenge yourself to talk to some developers. Ask them to explain what they are doing, and why. Be curious.
Additional reading
Pioneers
The financial crisis, caused in part by irresponsible financiers and complicated financial instruments has led to an all time low in trust of the current global financial system. Emerging amidst the chaos is the cryptocurrency, with Bitcoin being the most widely known. These public currencies are decentralized, free from the control of governments and banks. By using open source peer-to-peer technology, users can transfer value across the globe quickly and securely. Bitcoin quickly gained mainstream recognition and is one of the more idealistic concepts to have reached mass consciousness in recent years. It remains to be seen whether this precocious experiment will be here to stay, but with the confidence in the establishment at a low and the ingenuity of digital technologists increasing rapidly, these kinds of disruptions will become more the rule and less the exception.
Money being tied to countries seemed like a fundamental fact of life before cryptocurrencies came along. Digital has the potential to disrupt everything. Take a moment to reflect on the things in your life and work that seem fundamental: timesheets, 8-hour days, desks with PCs, mortgages, driving a car. What if these things didn't exist? How would you adapt? What opportunities might there be?
Additional reading
Pioneers
Considering our vital self interest in the advancement of medical technology, developments in this field are both exciting and important. Nanomedicine in particular offers some amazing possibilities, with successful development and application poised to revolutionize the way we detect and treat diseases, and repair damage to the human body in the future. Leaps forward in 3D bioprinting technology has meant that printing functional transplantable tissues and organs is just around the corner. While thorny ethical issues remain, and strict laws regarding Med-Tech continue to curb the enthusiasm of innovators, these are literally life-changing technologies that will impact our fundamental way of life, and that's something to get excited about.
Cutting-edge MedTech might not link directly to the work of many businesses, but the impacts of its innovations will be felt across all sectors. How might our relationship to medicine change as the technical sophistication increases? Will we need to go to the doctor any more? How might this change social dynamics? Where will the disruptions come?
Additional reading
Pioneers
The quantified-self movement has been growing since the phrase was coined in 2007; people taking control of their well being and workflow using wearable technologies. Tracking of biometric data and connecting with digital services away from computer screens is becoming ubiquitous. Whilst use of emerging wearable tech is still the domain of early adopters, the trend will certainly continue, and man and machine will converge in ever more intimate ways. We continue to be excited by the possibilities of smart wearables, as we take one step closer to the reality that was once thought to be solely the domain of science fiction.
Most of us spend the majority of our day sitting down, staring at screens. Wearable tech should help to spur us into activity, which will make us fitter, happier, and more productive. Using a custom activity tracker (FitBit, Jawbone Up, etc) or app on your phone, see how active you are throughout the day. Does that surprise you? What might you do to be more active? How can you and your colleagues support each other to move?
Additional reading
Pioneers
We're finally seeing tangible glimpses of the much heralded 'Internet of Things,' and the timing has never been better. With an entire generation being raised on apps and smart devices, we posit that the future of smart homes will not be in the frivolous form of toasters that can tweet, but in connected devices that can automatically adapt to your behavior with its built-in intelligence. Are you prepared to feel at home in this new reality?
Imagine a world where houses and offices have their own operating systems, with everything connected, controlled, and customized by homeowners. How might your business's products and services take advantage of this trend? How could you integrate seamlessly into people's lives, and make them better?
Additional reading
Pioneers